Mrs Barnes and Mr Klimczak share ILearn Biology, PSAT/SAT data and our success and growth at the high school. WHS is ranked second in the Porter County area just behind East Porter, and 16th in the state! Mr Klimczak shares how the teachers, admin, and guidance counselors work together to help individual students. They have a great vision and goals for continued success. Keep up the great work! #everystudenteveryday #uniontownshippride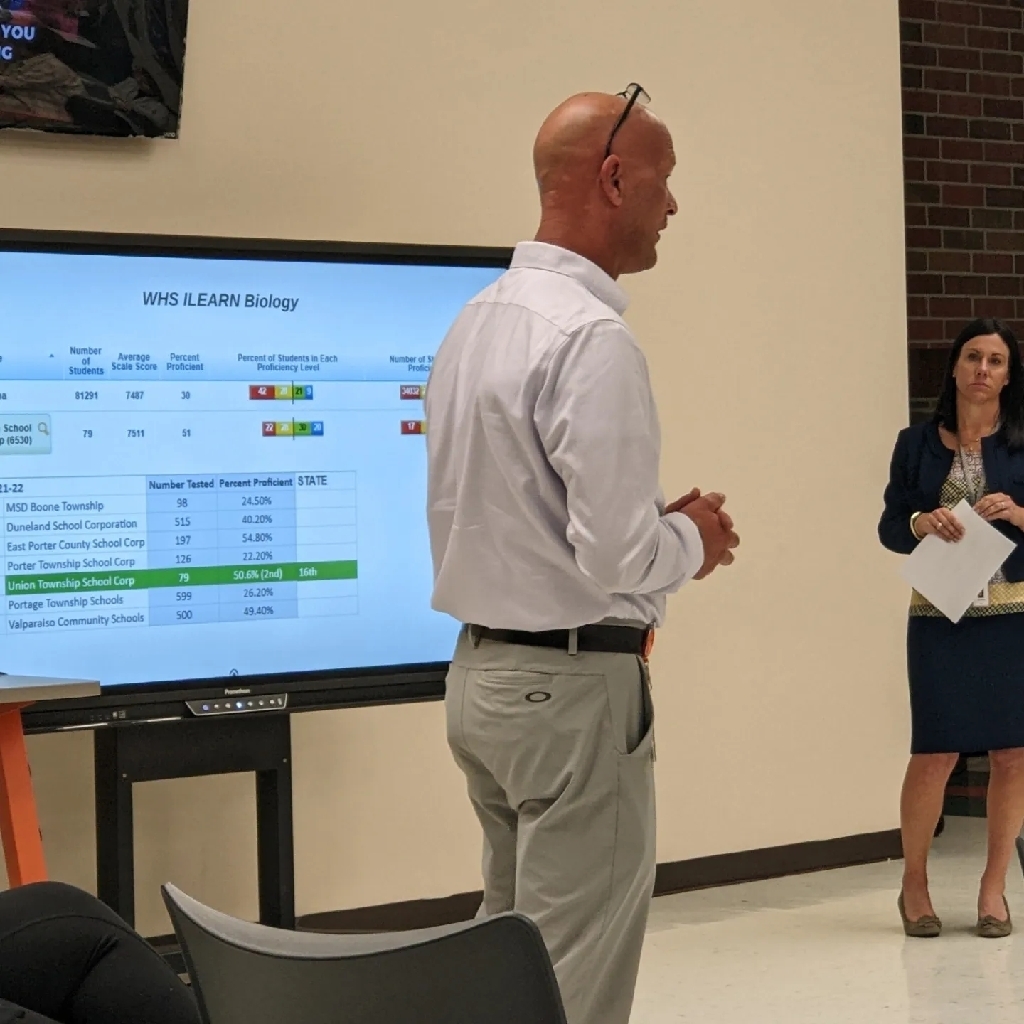 Our Successful Learners enjoyed breakfast with Mrs Hankins this morning. Thank you to Parlor Doughnuts for donating the scrumptious delights! #yoyareLOVEDatJSE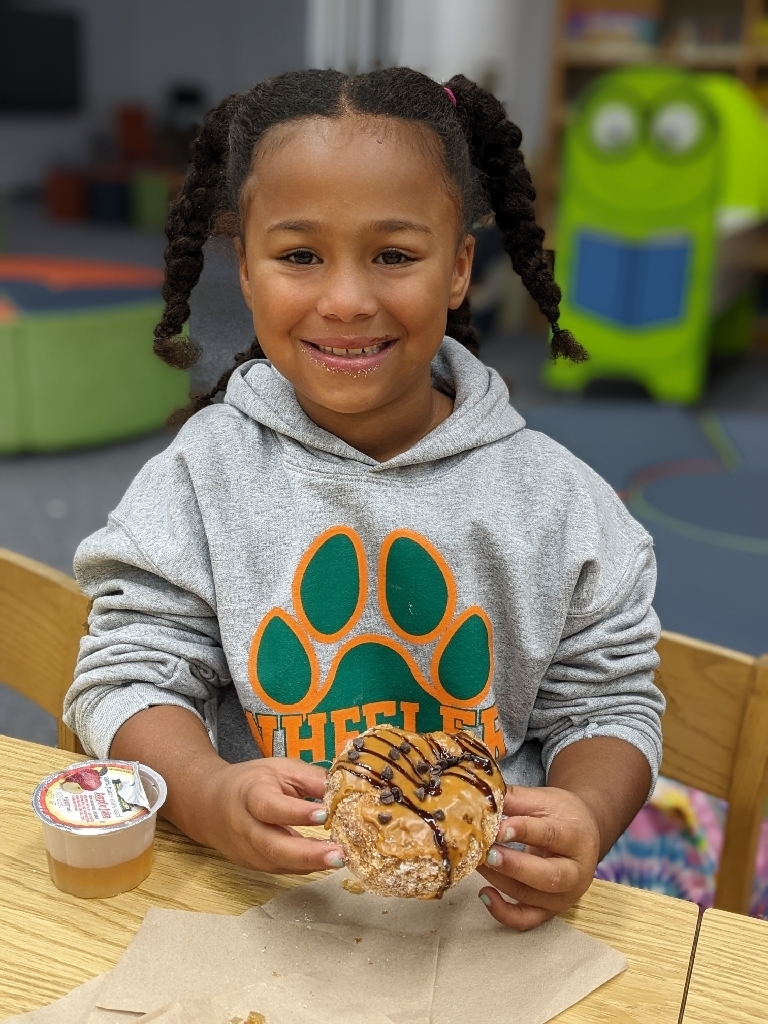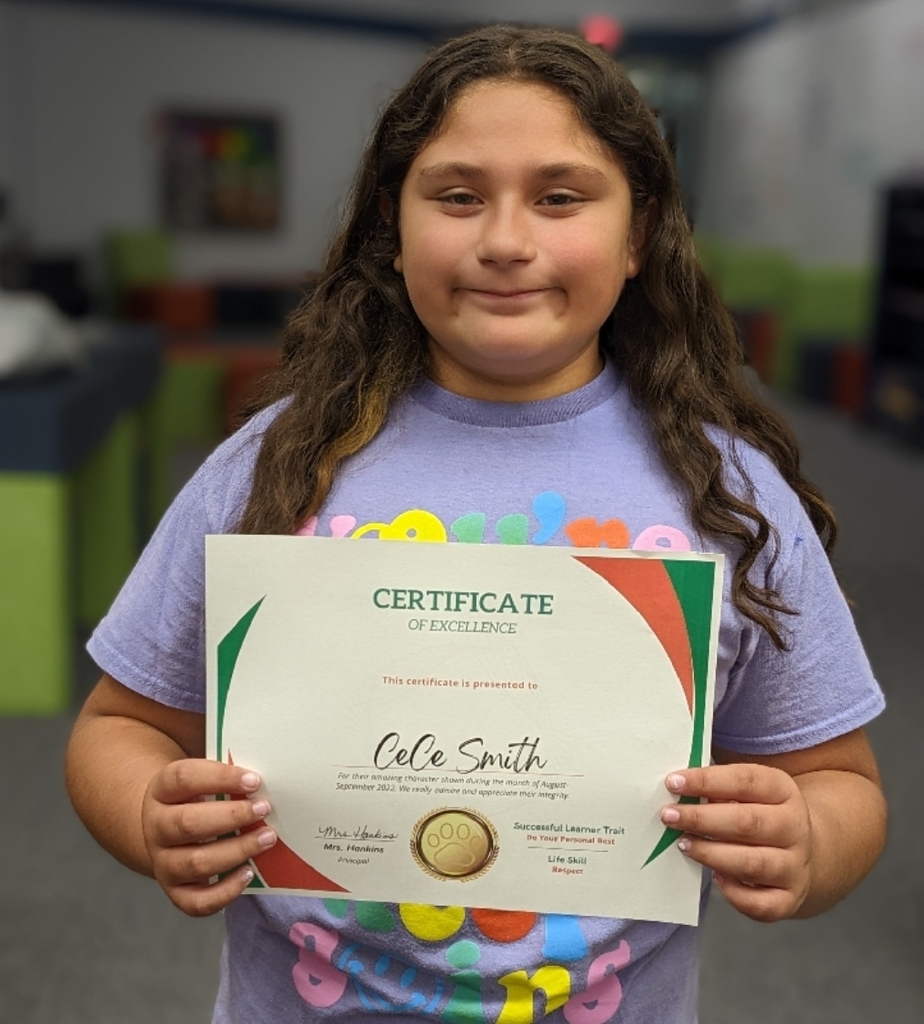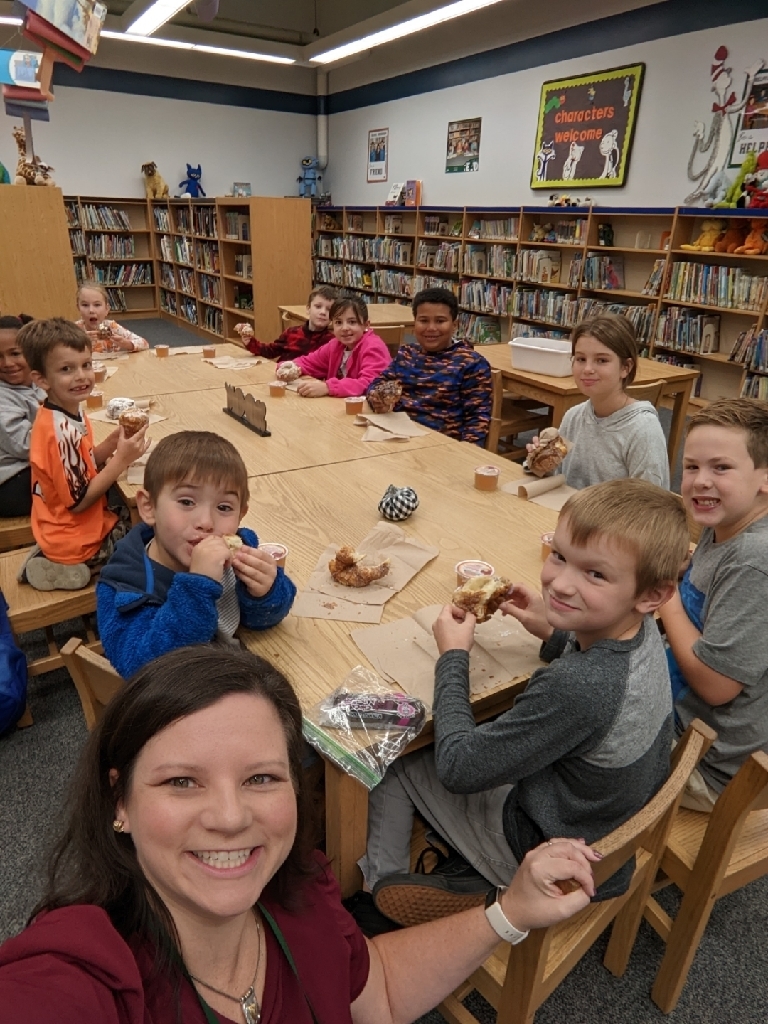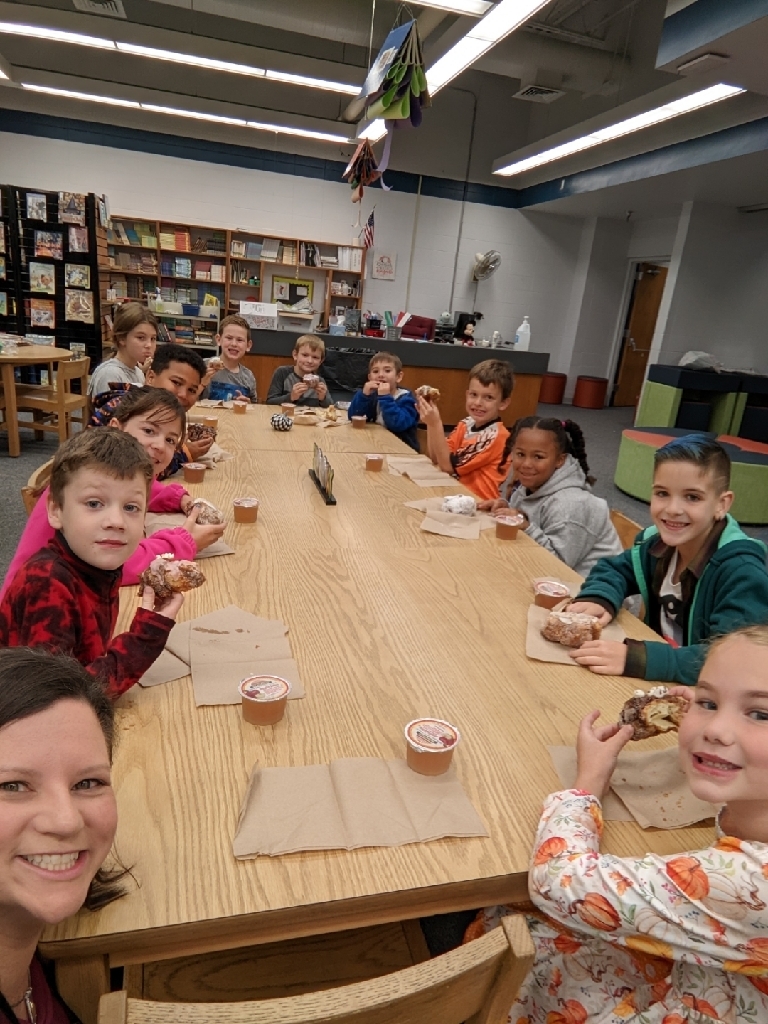 Mrs. Hankins and Mrs. Morton are celebrating our Successful Learners for the month of August/September are: Gavin M, Bryson V, Braxton F, Reese C, Lorelei T, Ryker G, Thomas H, Chase S, Garrett C, Iris R, Aurora S, and Cece S. Our traits were: Personal Best and Respect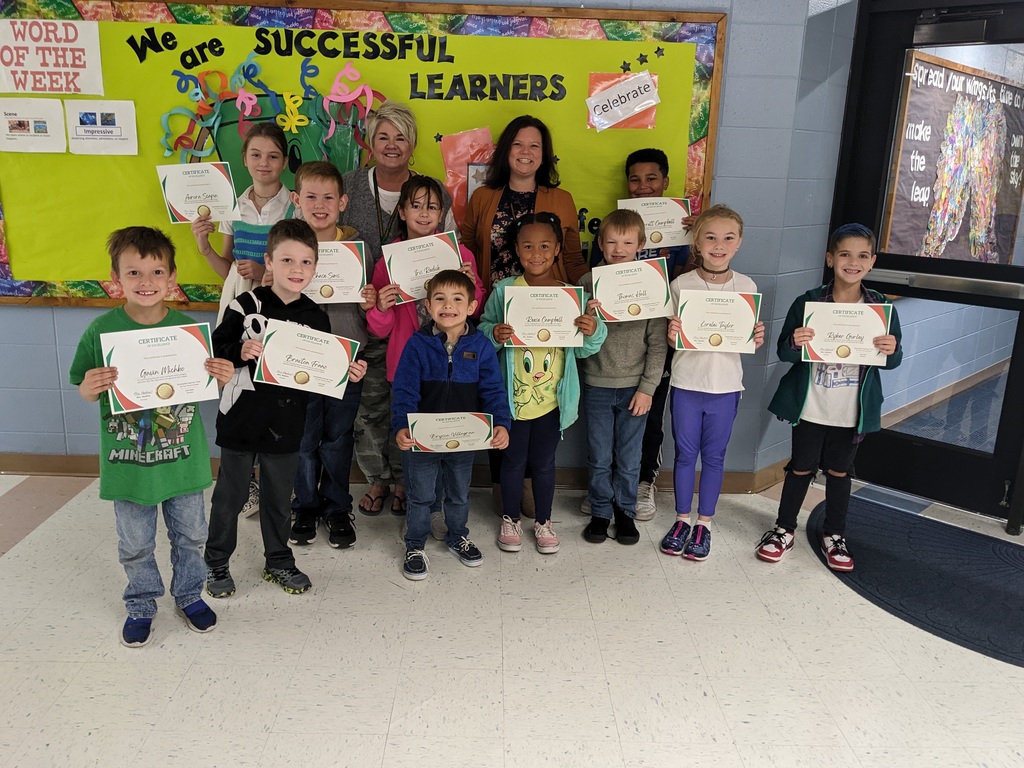 Thank you to our wonderful football players for coming out and reading to our students tonight for Brownies, Books, and Bugs! Mrs Kegebein did a fabulous job organizing a bee-utiful event!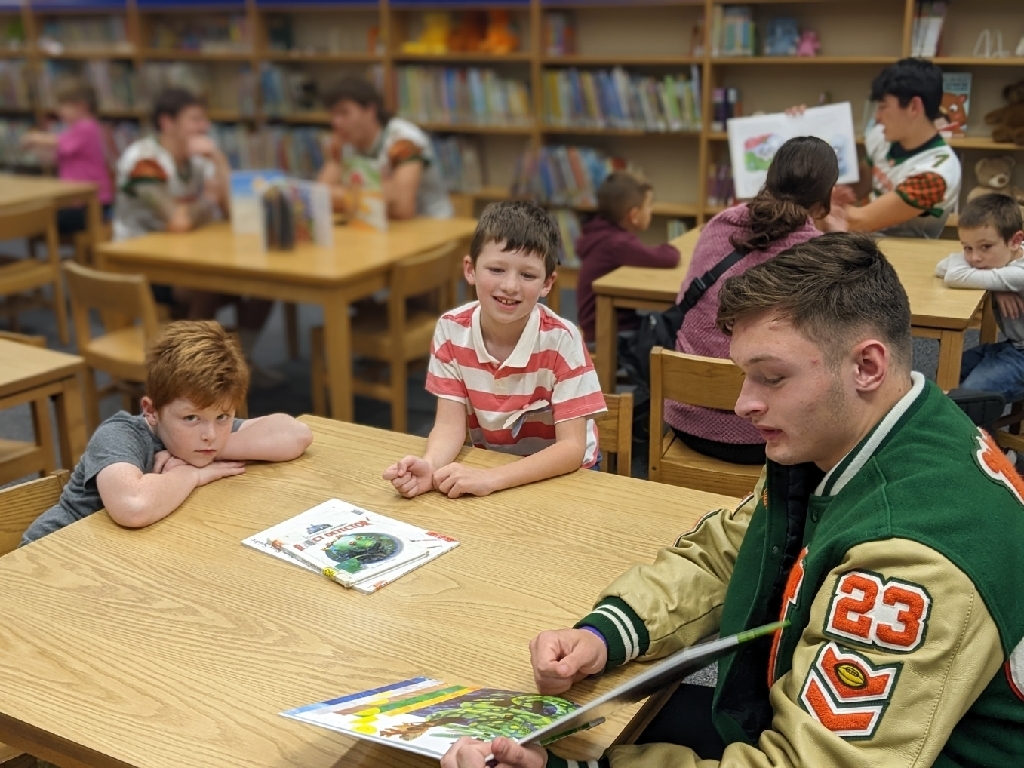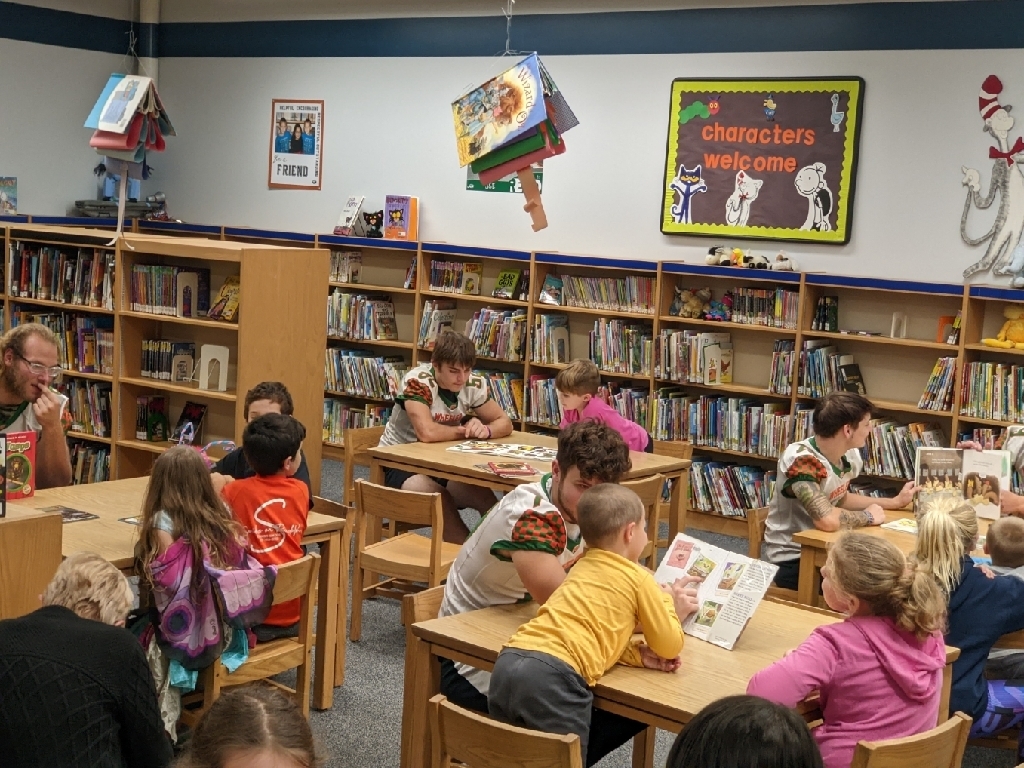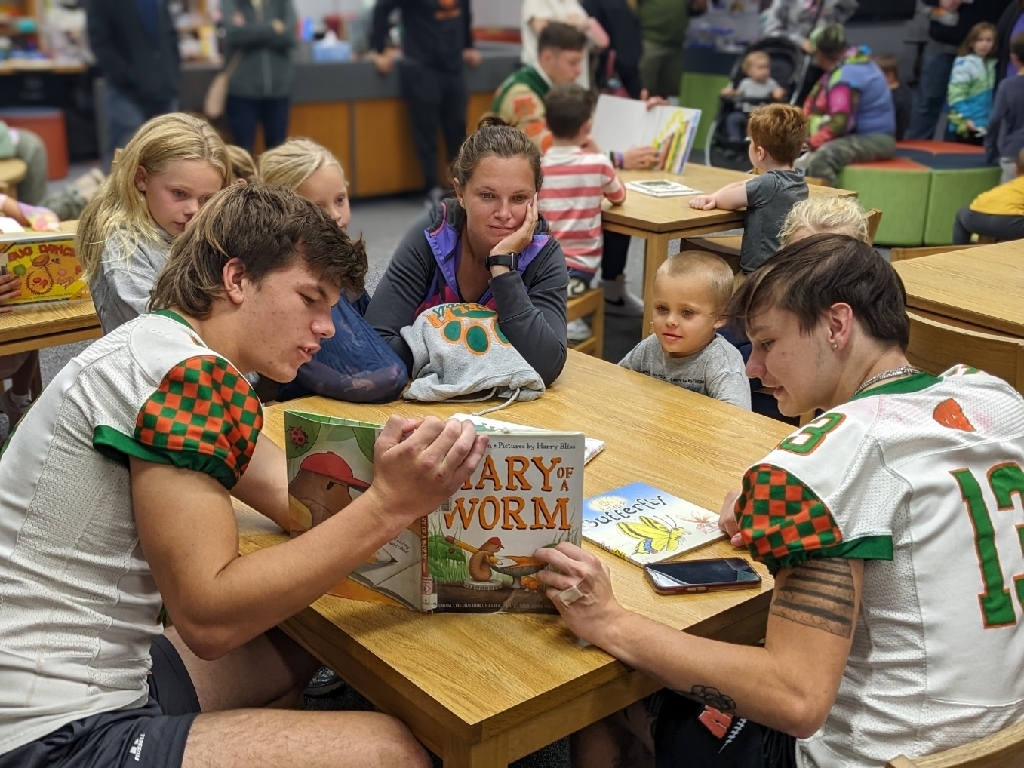 Our junior principals helped passing out birthday prizes, leaving positive notes for students and staff, assisting our fire drill, emailing Mr Smith their videos for the next Principal's Challenge, and more. They were excellent leaders!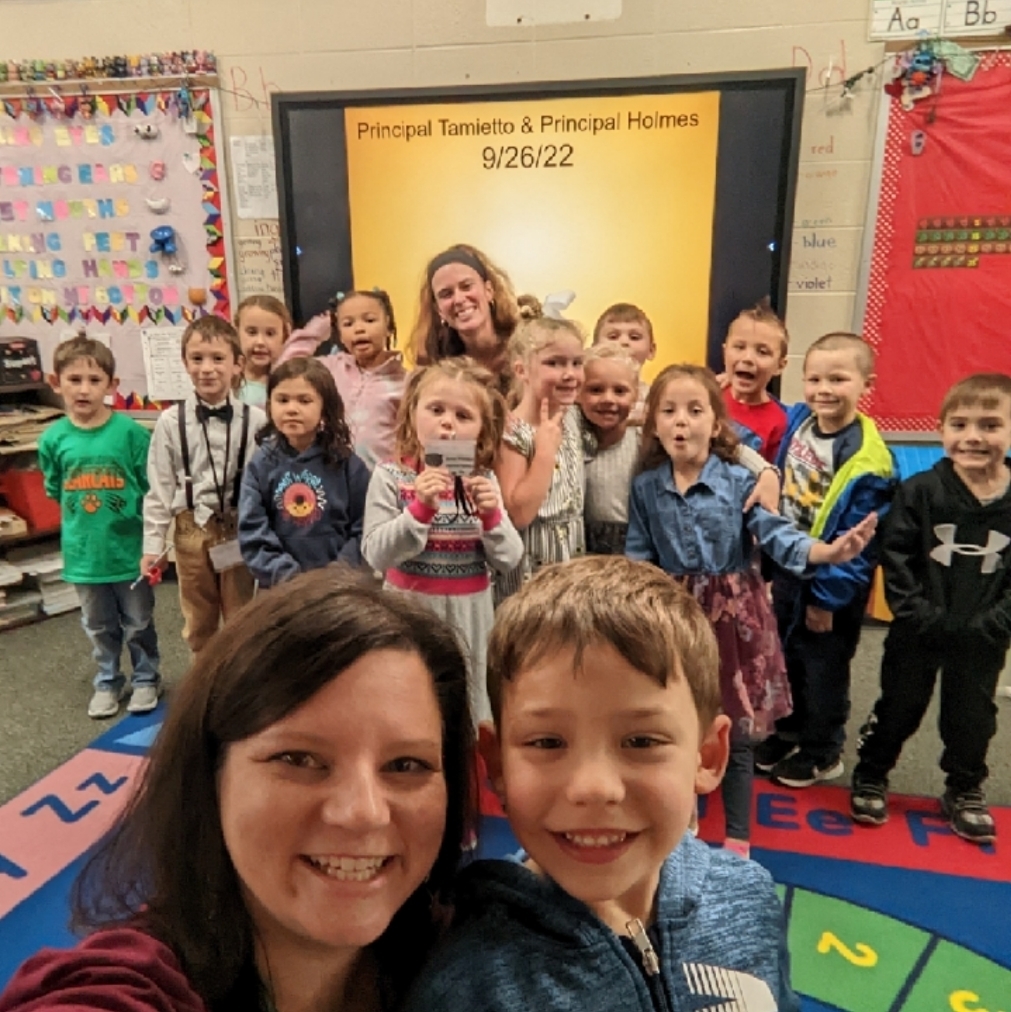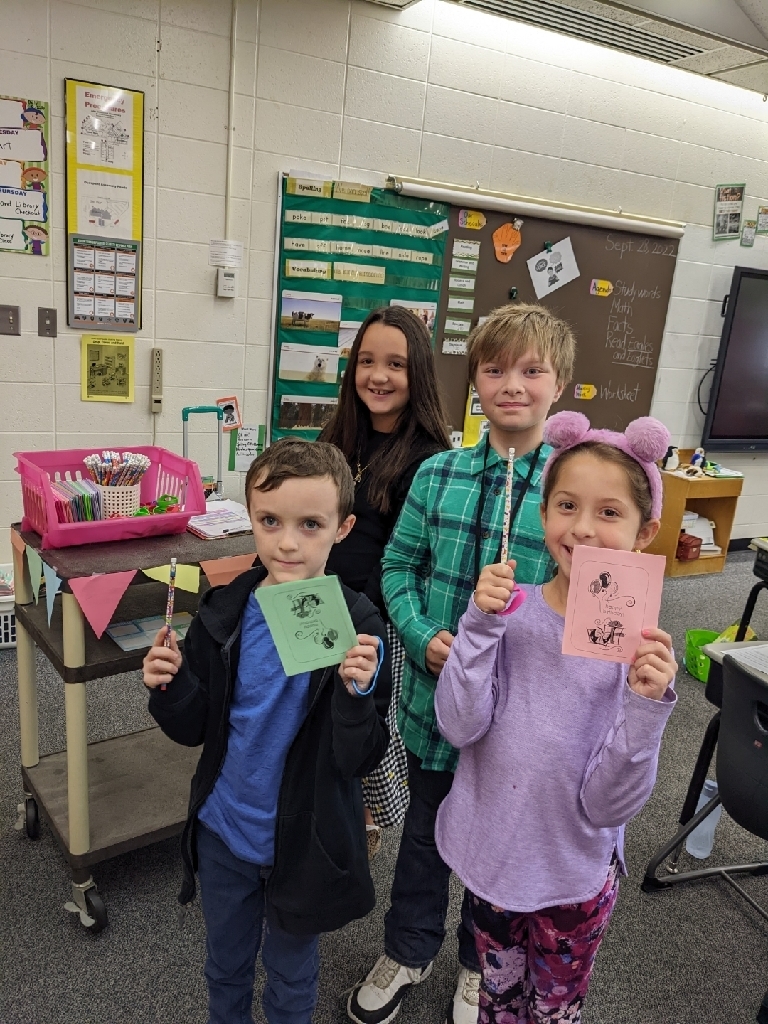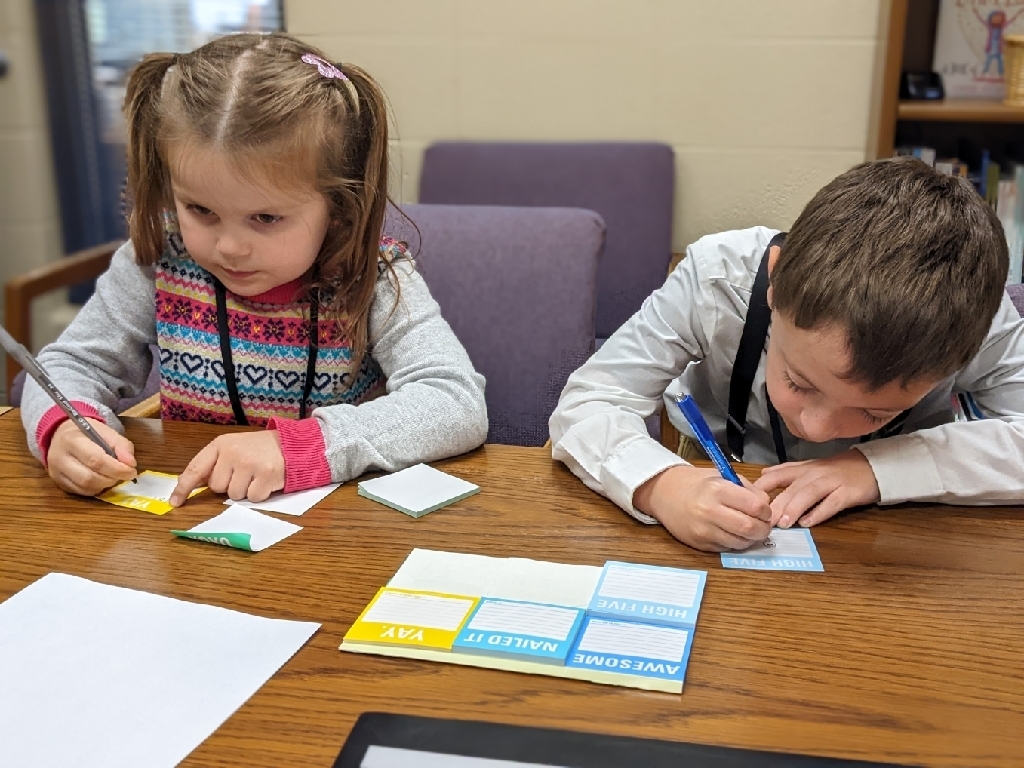 Congratulations to our Principal Challenge for #ISeeMath winners: Principal Holmes, Principal Tamietto, Principal Yates, Principal Ameling, and Principal Redick.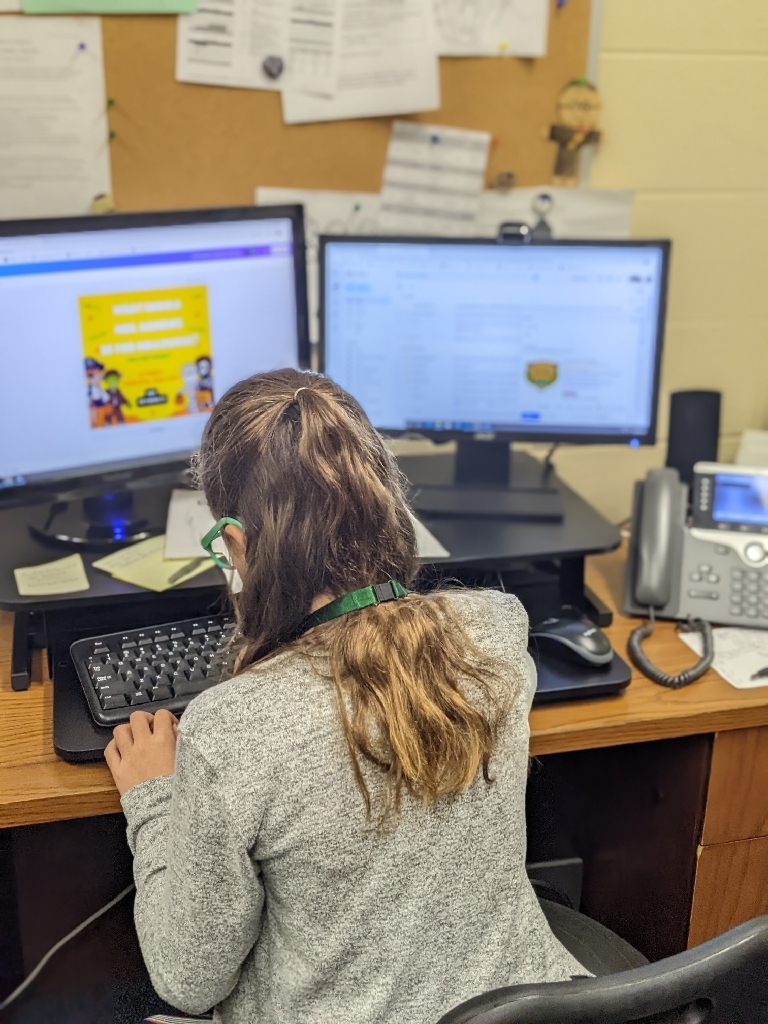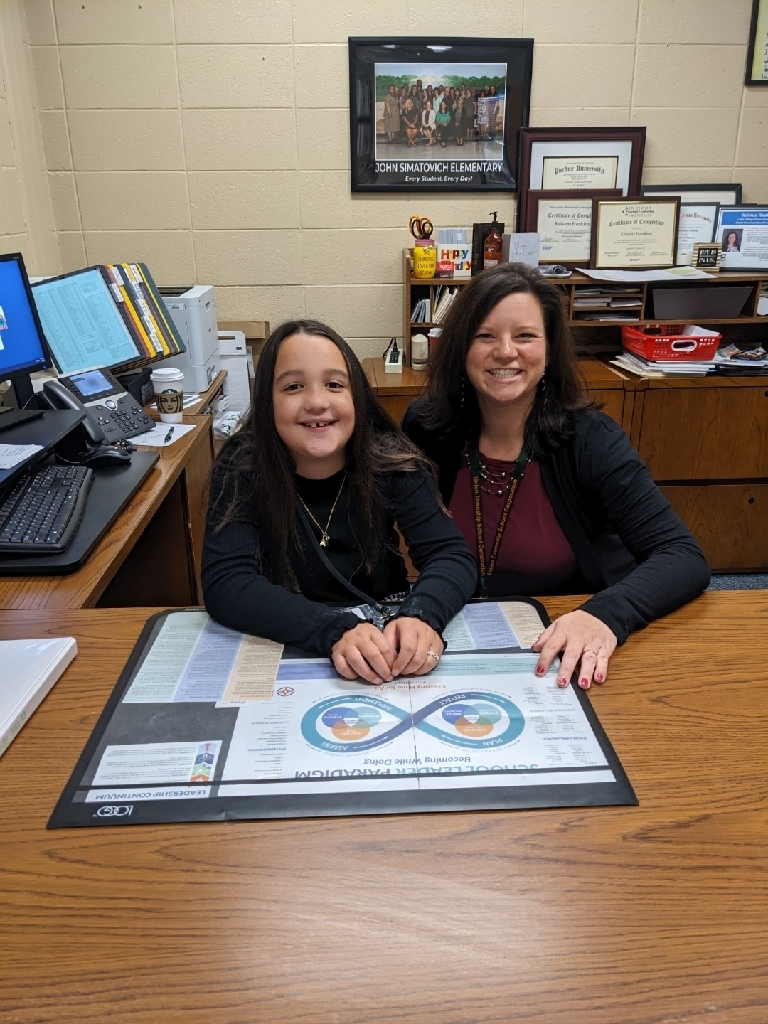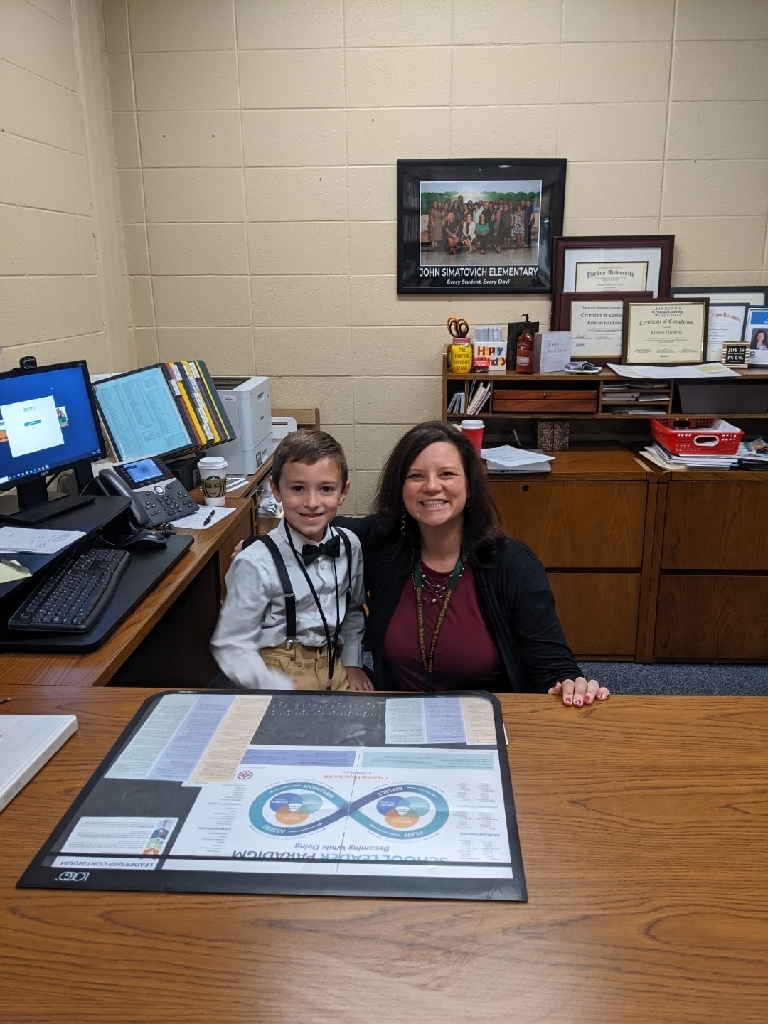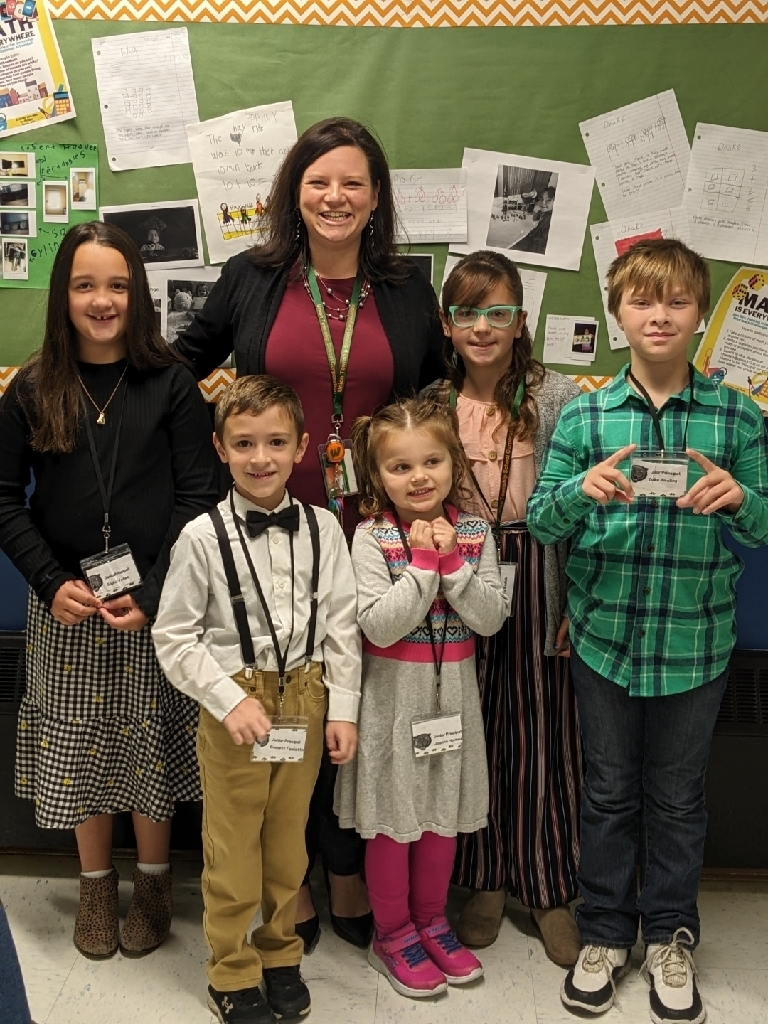 JSE celebrates International Talk Like a Pirate Day with Captain Joe #everystudenteveryday #youareLOVEDatJSE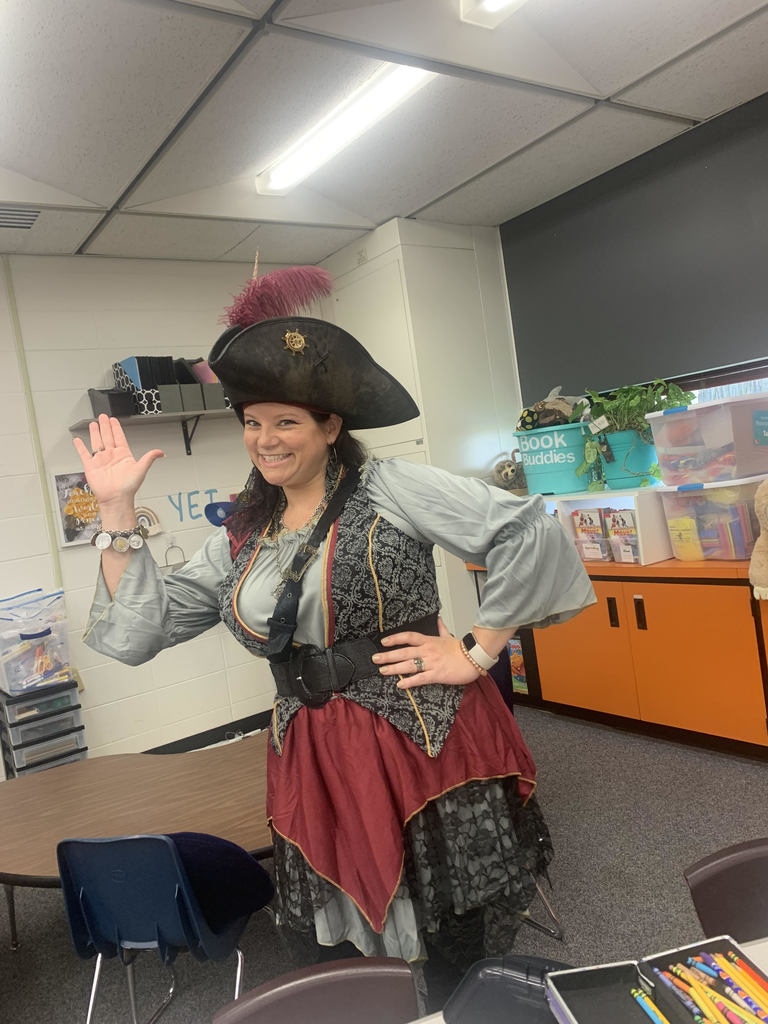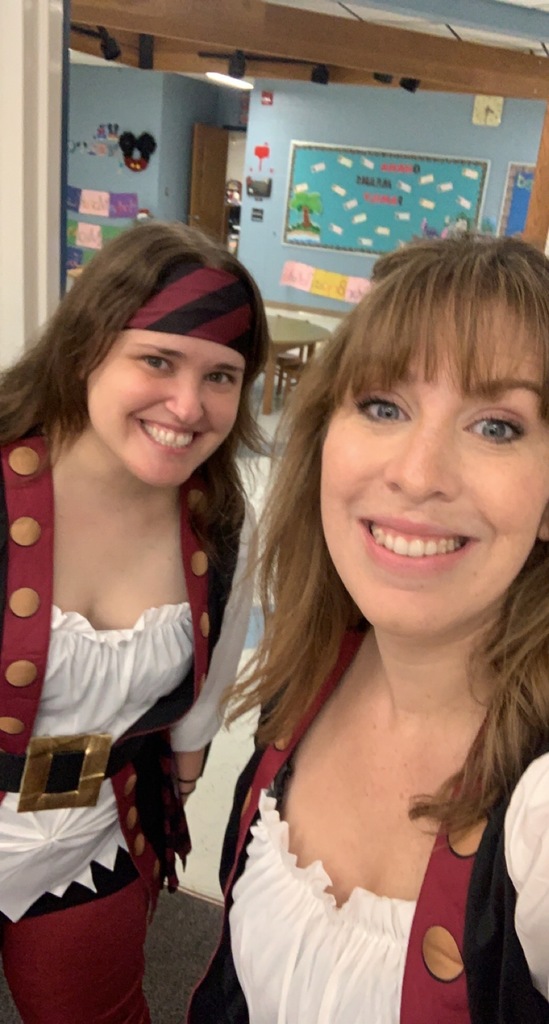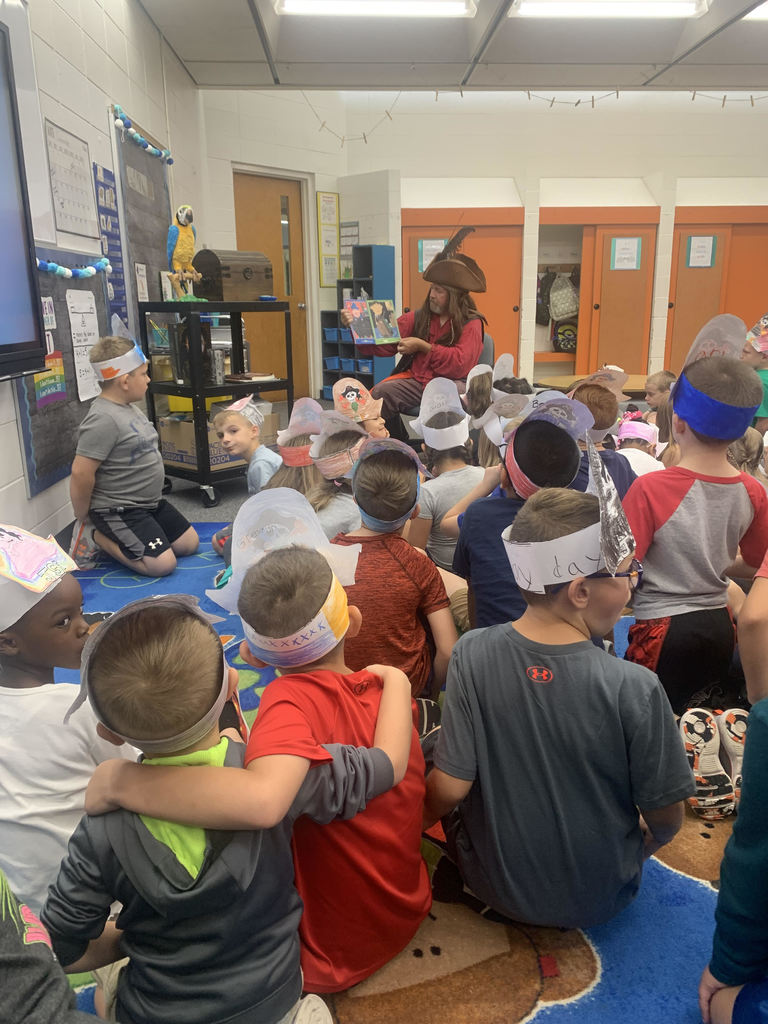 Every class heard "Be You" and "Teach Your Dragon Manners" to model Personal Best and Respect. You can hear Mrs. Hankins read "Be You" where ever you are through the YouTube video link.
https://youtu.be/DpI_Pc6fRR0

Busy building our brains! #youareLOVEDatJSE #everystudenteveryday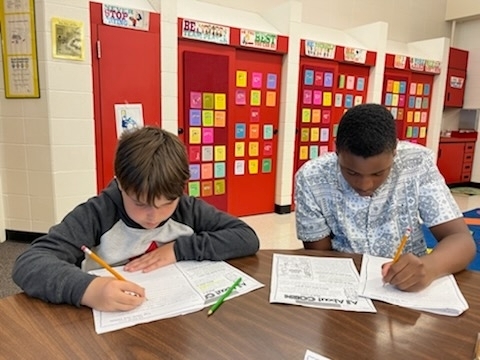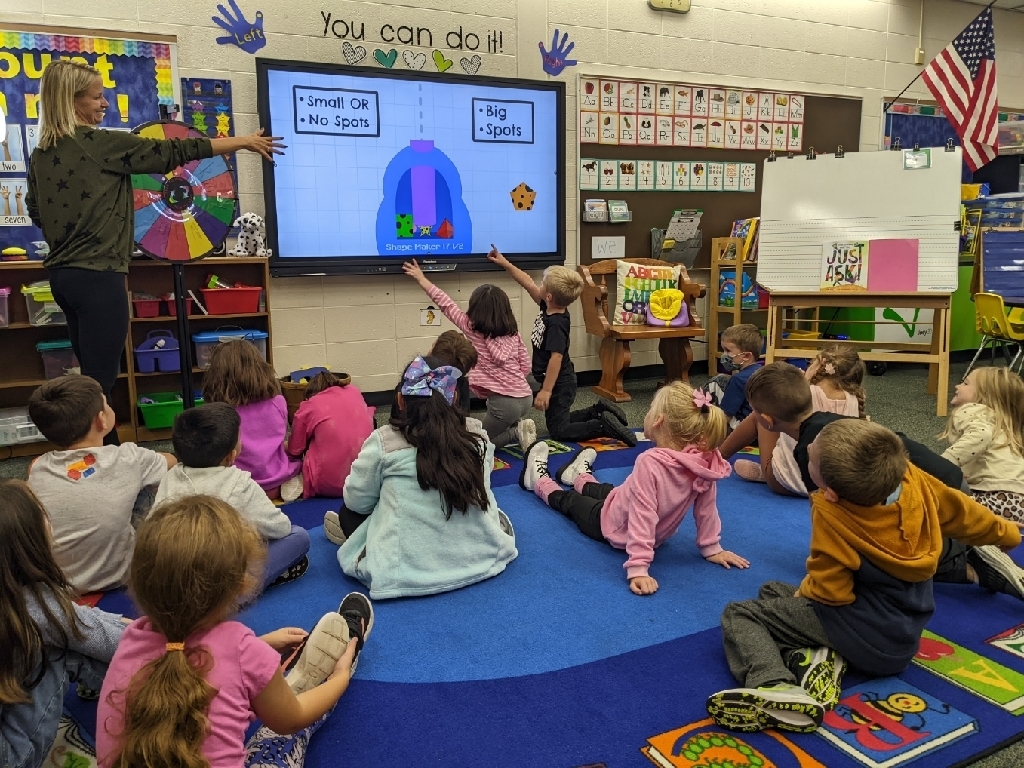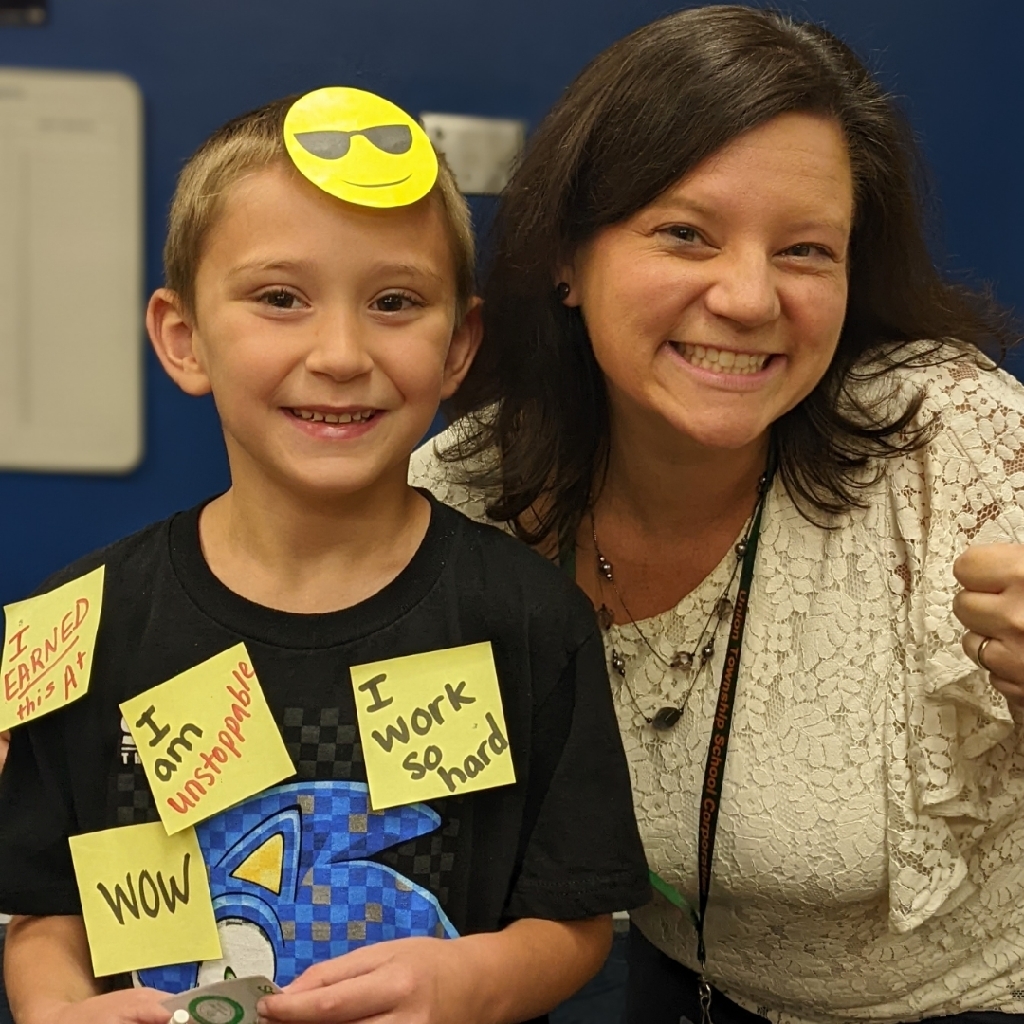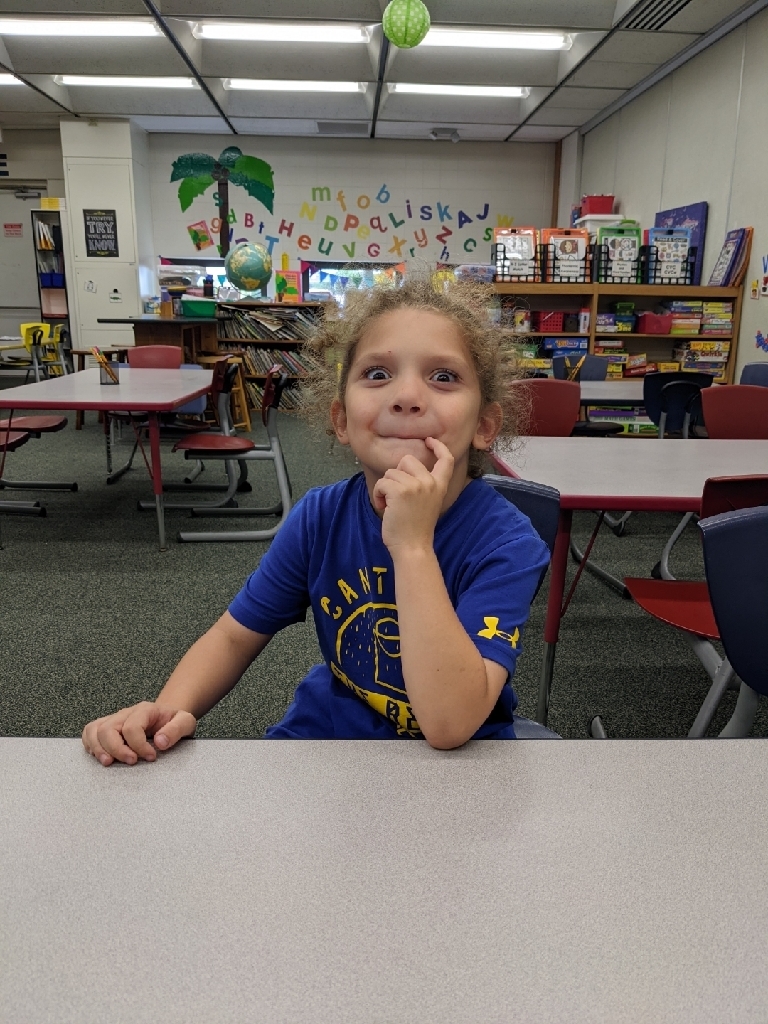 Don't be upset, here's your reminder to be picture Purr-fect tomorrow! JSE school pictures for students and staff is tomorrow 9-14-22. We are ready for those smiles!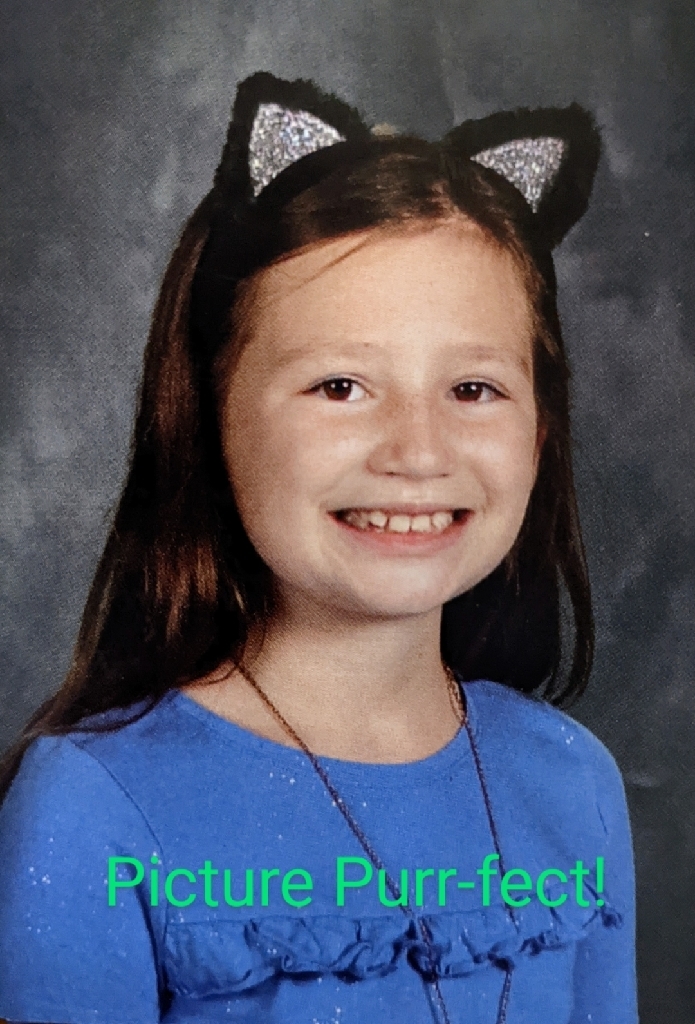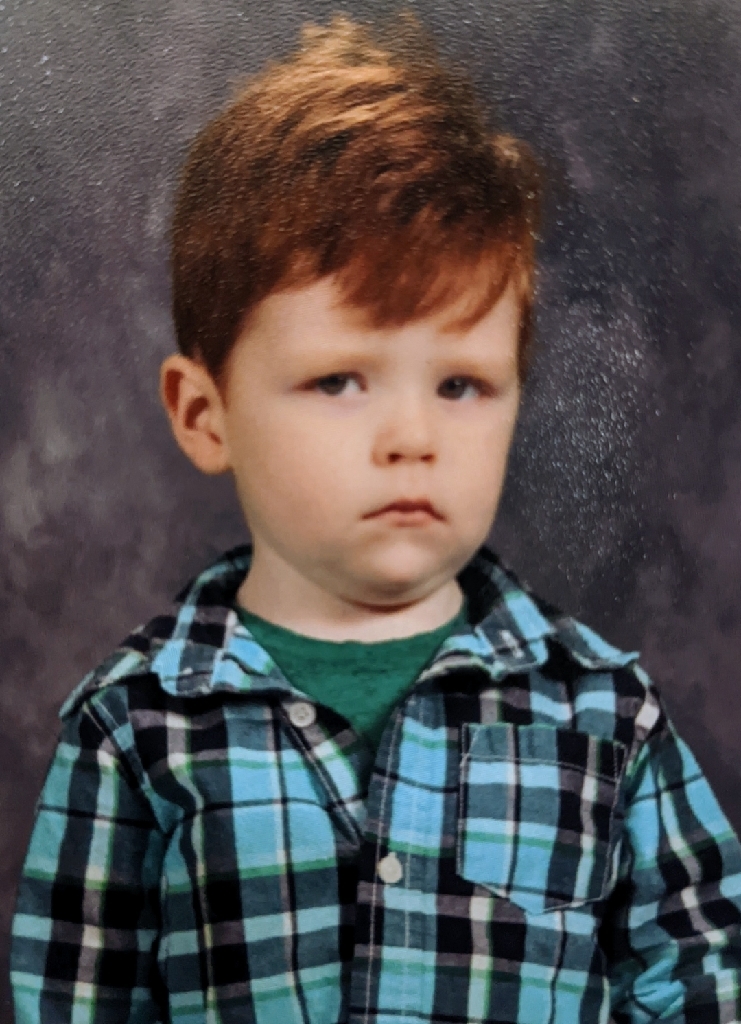 Mrs. Hankins' #ISeeMath Challenge Taylor sees two gummies plus two raisins equals four snacks! Joanna sees colors and patterns. Where do you see math? Submit your pictures and wonderings by 9/26!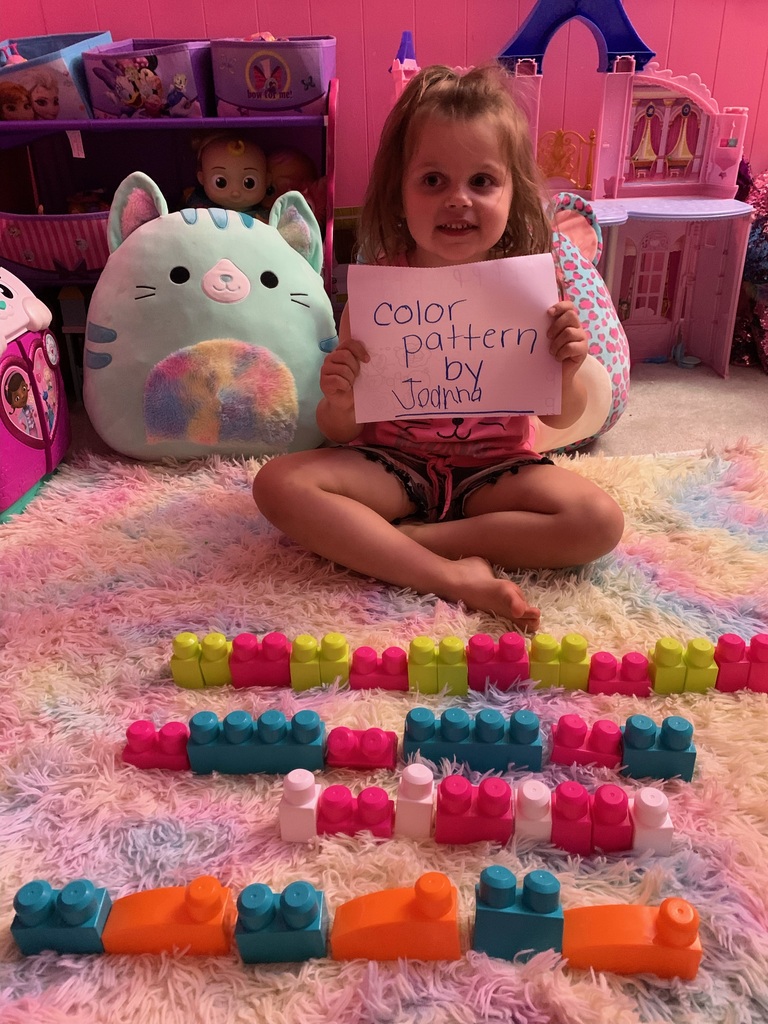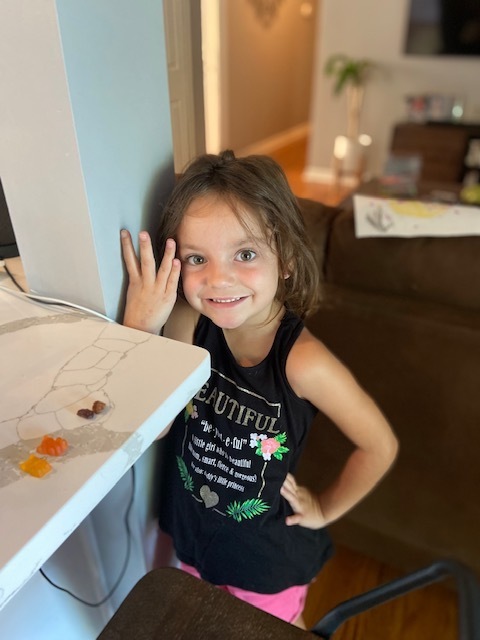 Picture Day for John Simatovich Elementary School is scheduled for Wednesday, Sep 14. Order before Picture Day to receive free shipping to the school. Ordering online is easy, visit
https://inter-state.com/FlyerEntry/69477EF
. This event's Order Code is 69477EF.


A Very Bearcat Welcome to our new staff at JSE! The 2022-23 school year is off to an incredible start, we look forward to highlighting the incredible learning experiences of our Bearcats!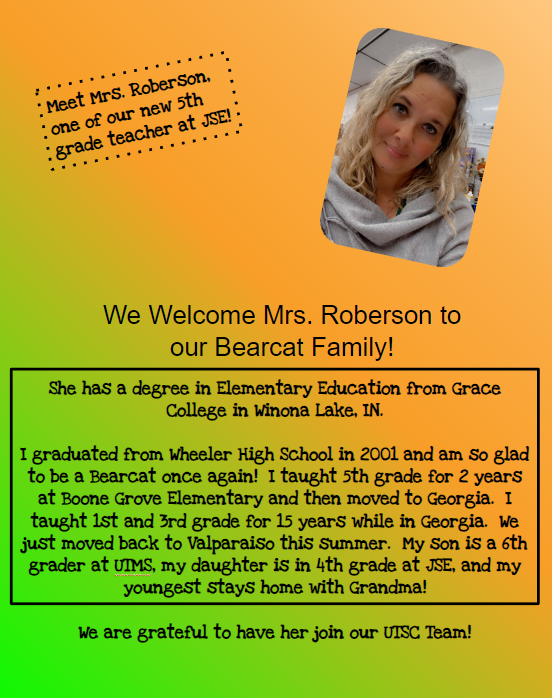 A Very Bearcat Welcome to our New Staff at UCE!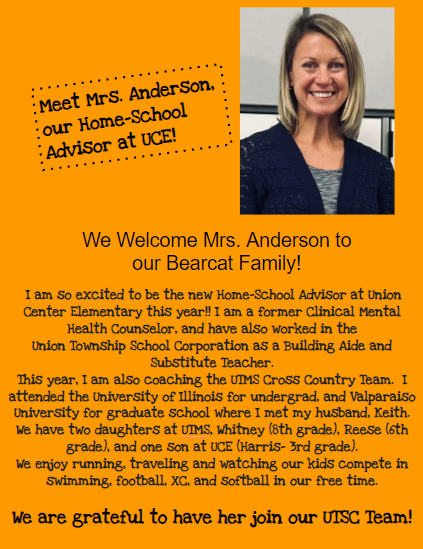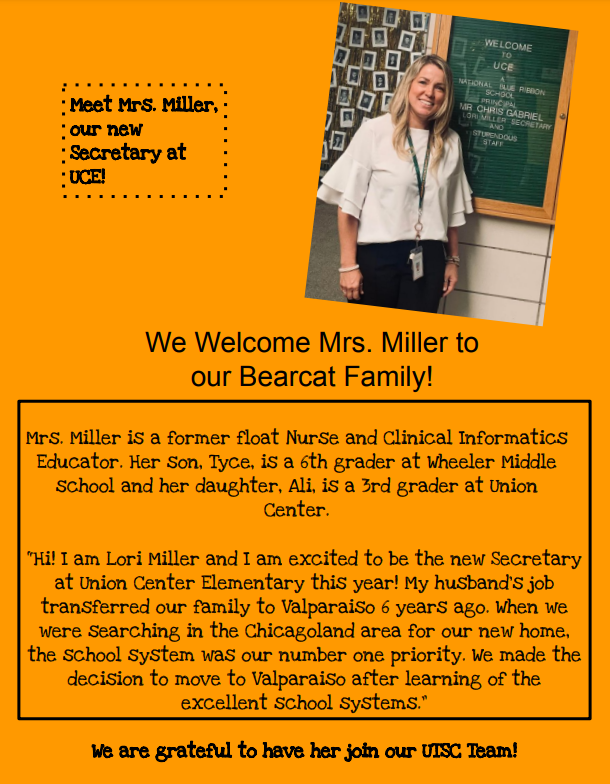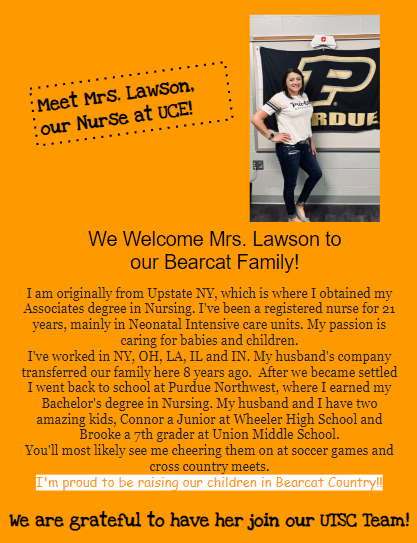 September Principal's Challenge: #ISeeMath For the month of September send me pictures of where you see math around you. What questions do you have about what you see? Please either email or send in a paper copy to Mrs. Hankins by September 23. One student from each grade level that participates will be entered to become Principal for a Day! #ISeeMath #JSEPrincipalChallenge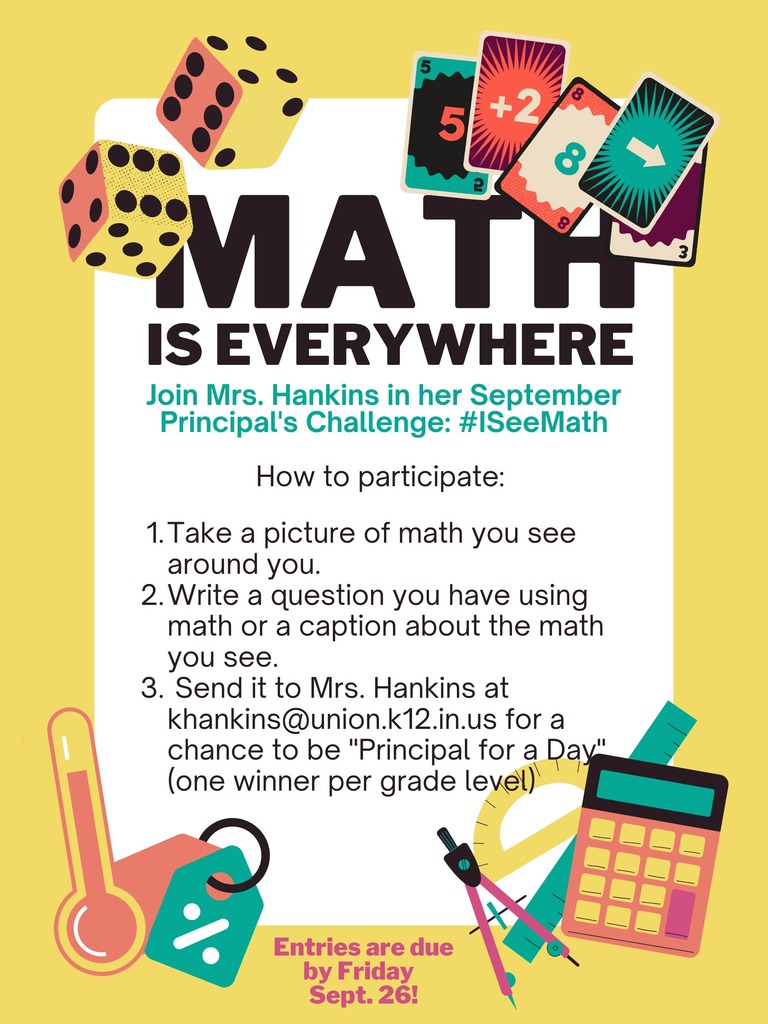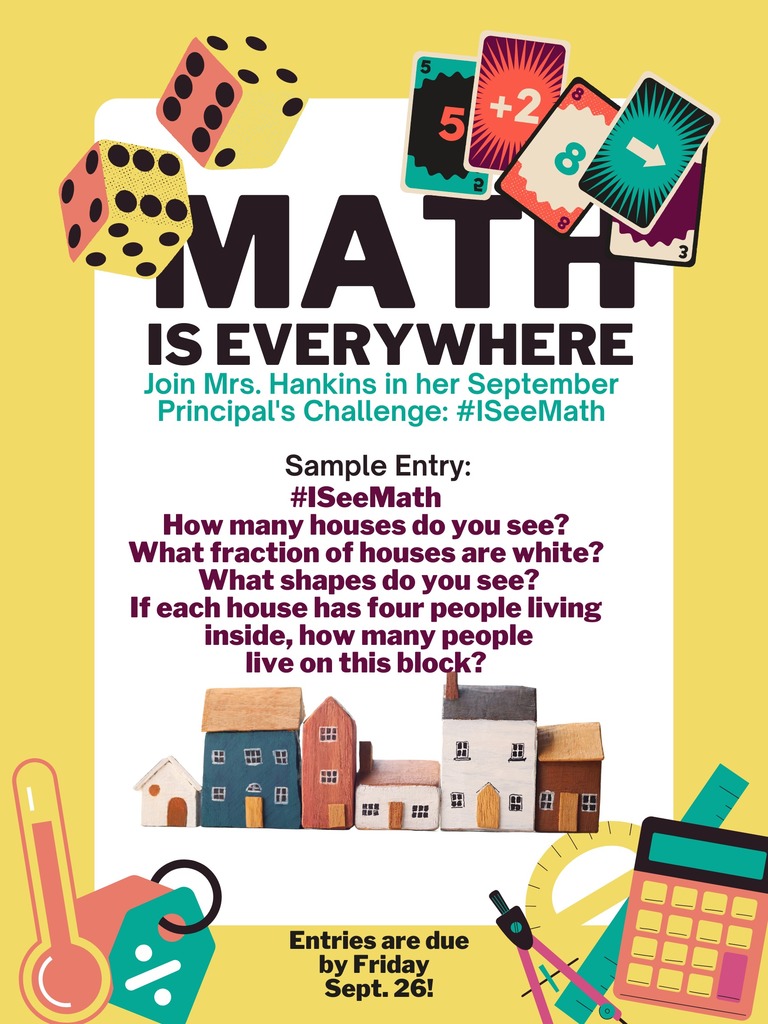 Fourth grade found a "fly" new friend to soar with at recess today.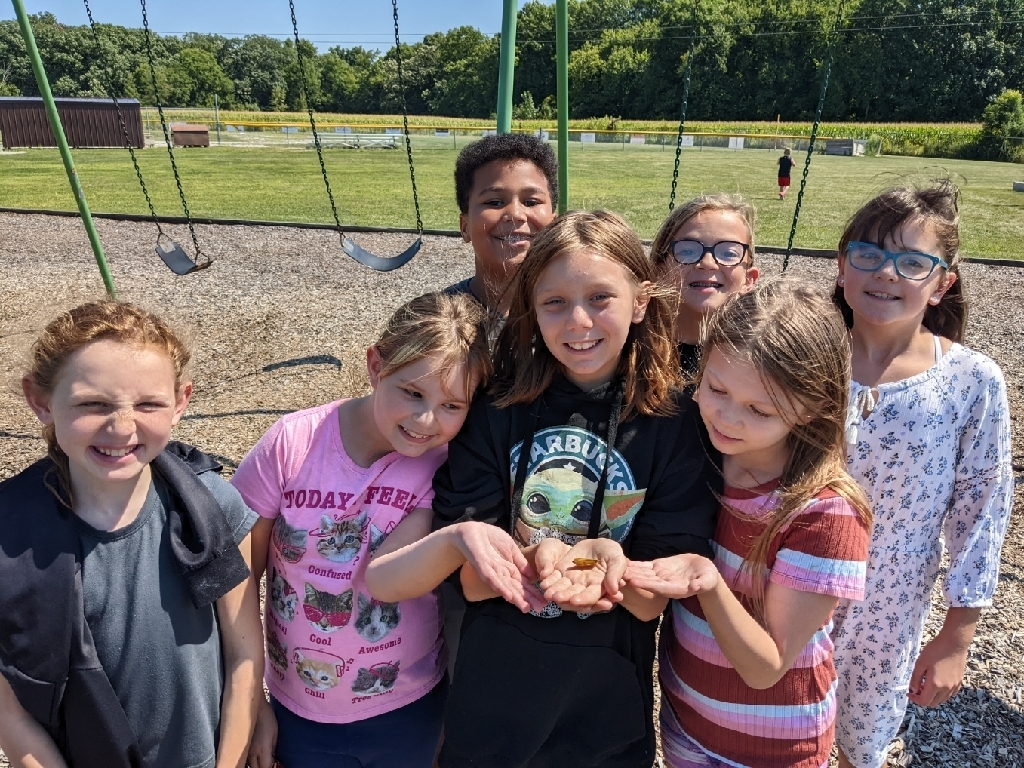 Thank you to our first quarter fifth grade service team! We appreciate your assistance with announcements and our flags. Keep up the good work!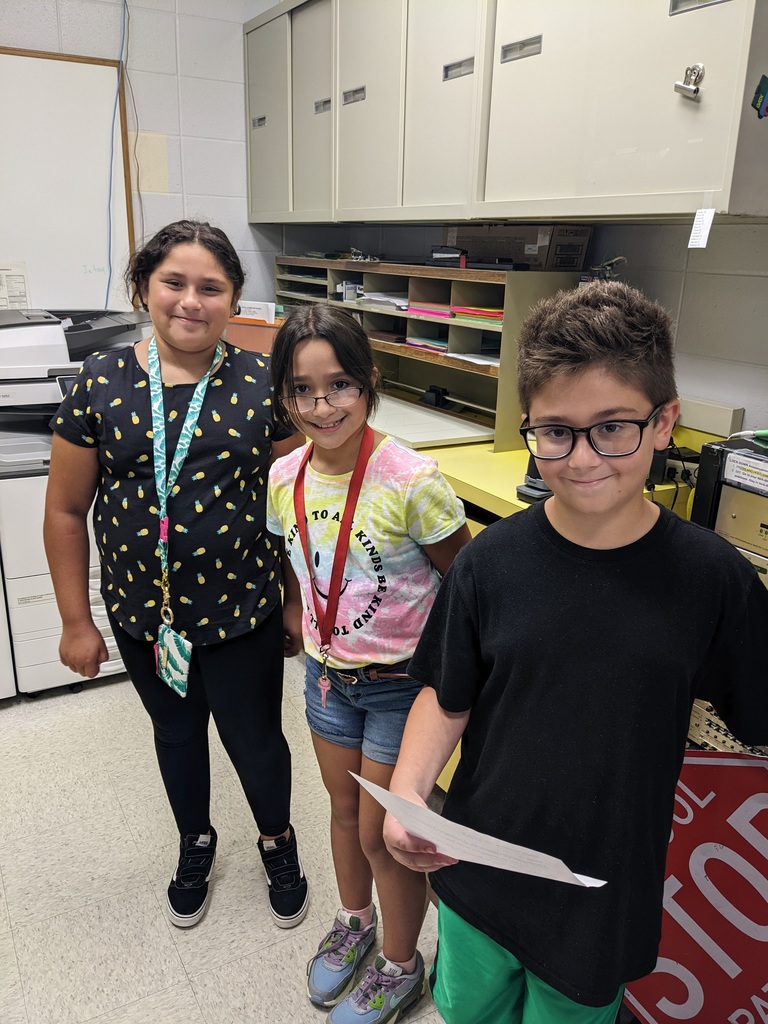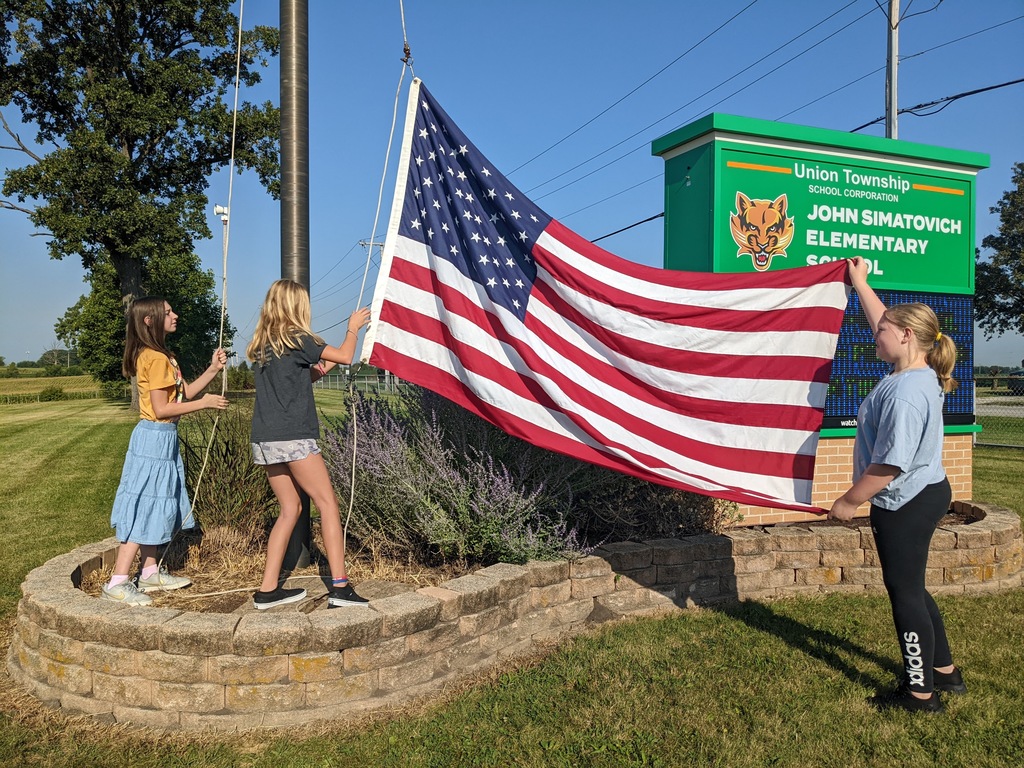 Meet our New UTMS Athletic Director and Dean, welcome Mr. Brunton!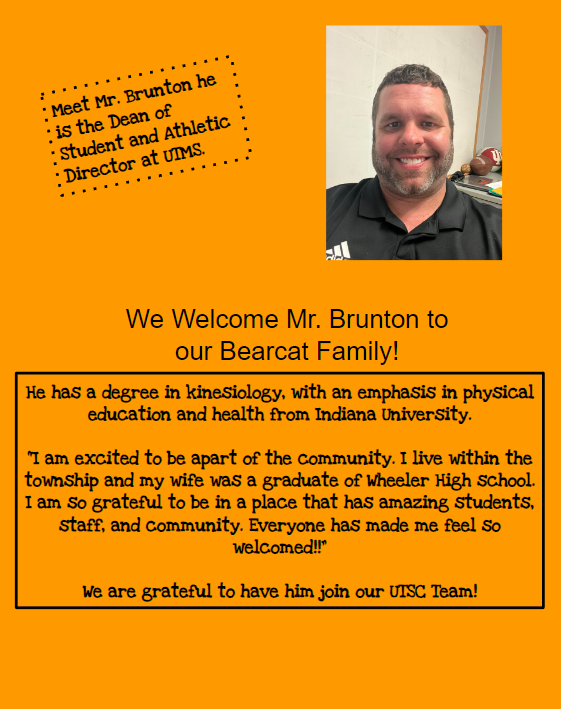 A Very Bearcat Welcome to our new staff at UTMS!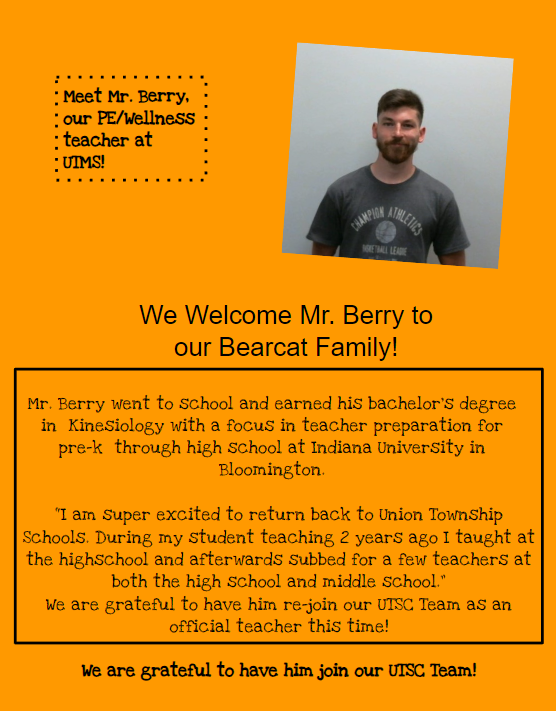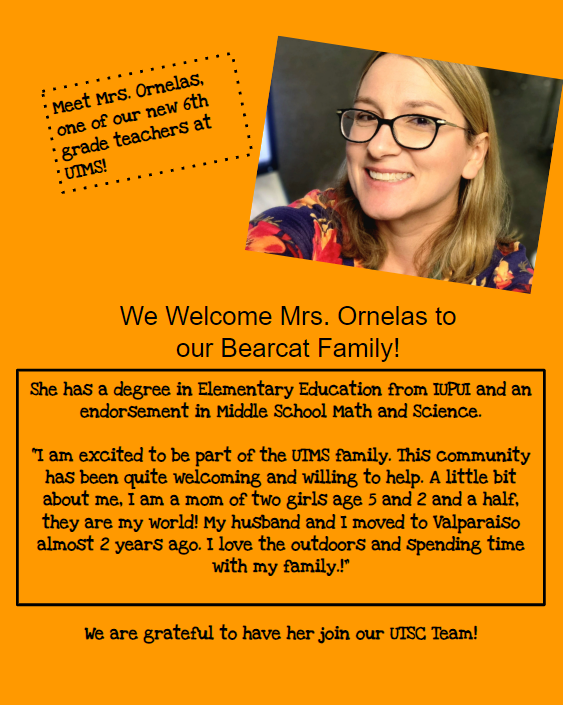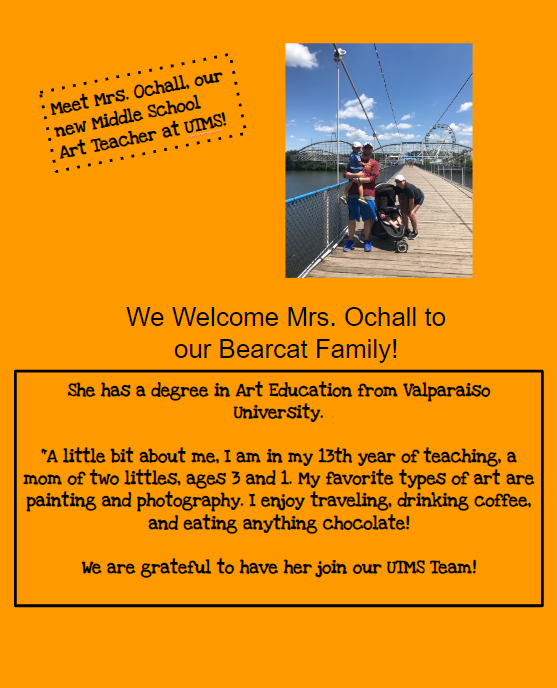 Due to a power outage, Wheeler High School and Union Township Middle school will be releasing early at 1:30pm, and Union Center Elementary will release at 2:15pm today, Monday, August 29th. JSE has power and will remain on schedule with normal dismissal routine.