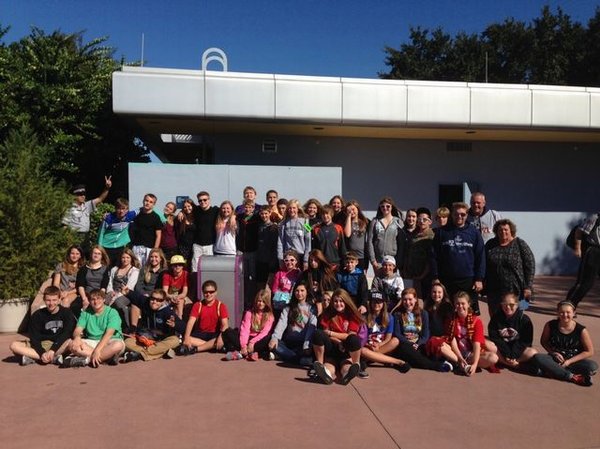 FLORIDA TRIP 2017 INFORMATION
Who: 7th and 8th Graders who wish to attend
Chaperones: Miss Jarosz (6th grade Language Arts teacher), Mr. Hunter (UTSC Superintendent), Mr. McKelvey (8th grade Math teacher) representatives from S.E.E. (Synergy Educational Excursions), and various instructors at the parks.
When: Fall Break - October 25 – October 29, 2017
How: Flight from/to Midway or O'Hare airport. Students arrive to/from airport via school bus. Air-conditioned tour bus while in Florida.
Where: Radisson Resort Parkway (Celebration) Hotel in Kissimmee, Florida
Walt Disney World amusement parks: Magic Kingdom, Animal Kingdom, EPCOT, Hollywood Studios.
Universal Studios and Islands of Adventure.
What: Students attend lessons at the various parks. Students will experience the 'Disney Way' of learning through hands-on, behind-the-scenes activities.
Example schedule:
STEAM – 'The Science of Disney Imagineering: Gravity - Hollywood Studios
History & STEM - 'Discovering the American Spirit' - Magic Kingdom
STEAM - 'Principles of Animal Behavior' - Animal Kingdom
STEAM – 'Energy and Waves' - Magic Kingdom
STEAM- 'Adventure in Physics' - Islands of Adventure/Universal Studios
Departure day - Scavenger Hunt – EPCOT
*STEAM = Science, Technology, Engineering, Art, Math
Check it out!! Synergy Educational Excursions website: www.synergyexcursions.com
Benefits of the trip…
Social skills – students share their life with 3 roommates for five days.
Teamwork – students make new friends and work with a variety of students each day.
Time management – students learn to get up early and meet check-in times.
Money management – students learn to manage their spending money wisely.
Maturity – students learn to make wise, everyday decisions.
Education – students will learn science, physics, sociology, history, world culture, and more.
Cost: $1,475.00 (includes airfare, hotel, two meals a day, bus transportation, instructor fees, hopper passes to all six parks)
Application and deposits due March 22, 2017.
Check or money order to be made out to Synergy Educational Excursions.
First payment and application should be sent to school.
All other payments should be mailed directly to Synergy Educational Excursions, P.O. Box 536391, Orlando, Florida 32853
Important:
First Parent Meeting – Thursday, February 15 in the media center at 6:30pm.
Fall Parent Meeting – date TBD.
*Parents and students will fill out medical release and insurance information to make chaperones aware of any medical needs the student may have.
*Students and parents will read, fill out, and sign student behavior sheet.
*A phone tree will help us communicate while on the trip. For example: when arriving in Florida and landing in Chicago upon our return.